Start Investing!
Become a member of Loft and gain access to our list of discounted properties and exclusive membership benefits.

How to get high rates of return on your idle cash or retirement funds by investing for growth or income!
We pay cash for houses and offer our private investors up to five times bank CD rates to fund the purchases we make each month… secured by a note, mortgage, and large cushion of equity. In addition to passive income and growth on real estate notes, we also offer excellent opportunities if you are seeking to buy or sell investment property.
Private Lending Opportunity
We offer sellers all cash to buy their properties. Our long-term buy and hold approach usually allows us to offer a seller more than any other buyer. When offers are accepted, we fund our purchases using private investors … no banks involved. These investors get a note and deed of trust backed by a large cushion of equity in a property we own. These real estate notes pay fixed interest rates many times higher than current bank CD or money market rates essentially making our private lenders a "profit partner" in each deal.
This may be a great way for you to generate growth or income on your spare cash or retirement funds without speculating or taking unnecessary risks. Want to learn more? Request a free Private Lending Information Kit today by filling out the form, emailing us at info@loftinvestmentproperties.com, or calling 970-541-2247.
Once you understand how our process works and the risks involved, you can decide if you would like to participate in the continuing opportunities we make available to our private investors. We will have to get to know each other, meet, and talk first before you can be accepted into our exclusive program.
Credit Partnerships
Do you have the ability to borrow against real estate using your good credit? Do you have or can you get an equity line of credit on a property you own now?
When you borrow at today's low mortgage rates you can generate new profits on your equity or borrowing power. Credit partners can earn the high fixed interest rates or share in the future profits on deals we do together. Request your free Private Lending Kit or call us today if you are interested in exploring options.
Benefits of Working with a Wholesaler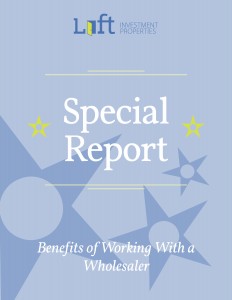 Finding a Great Deal is like searching for a Needle in a Haystack. Loft is here to help!
Lending Opportunities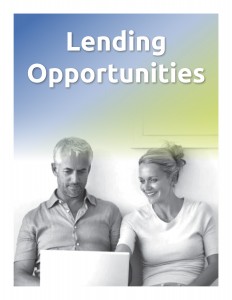 Learn how to get high rates of return on your idle cash or retirement funds investing for growth or income.
Private Lending Kit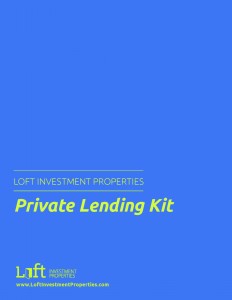 Private Lending Kit
REQUEST YOUR FREE PRIVATE LENDING KIT
• Is our Private Lending opportunity right for you?
• What are the rewards and risks?
• How are you protected?
• What is the profit potential?
• How exactly does it work?
Request a Private Lending Kit online or call us today to get the answers you need.